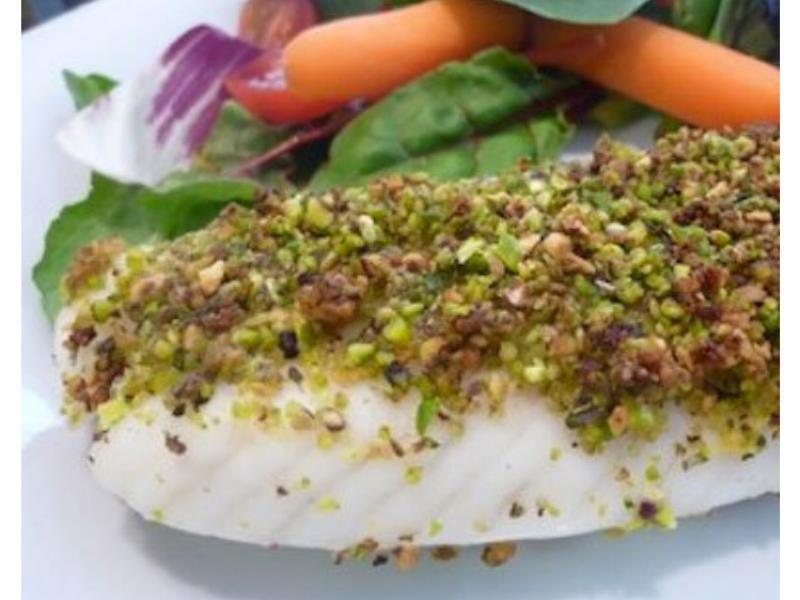 Baked Pistachio Crusted Tilapia
4 Servings 16 min Cook
Ingredients
1 Tsp Thyme
1/2 Tsp Garlic Powder
1 Dash Salt
1 Dash Pepper
1/4 Oz (49 kernels) Pistachio Nuts
1/4 Cup Oatmeal
1 Tsp Rosemary
3 1/2 Oz Tilapia
2 Tbsp Honey
Chronic inflammation contributes to many diseases. Curcumin is nature's Anti-inflammation Gift without the side effects of drugs.
Directions
Preheat oven to 375 degrees F.

Add all dry ingredients in food processor and pulse until ingredients turn into crumbs

Pat honey on tilapia filets so mixture can stick to fish

Dredge filets in pistachio mixture

Bake on foil lined cookie sheet for 15-17 minutes or until fish flakes easily. Enjoy!
Macros/Serving: 84 Calories
Know someone who likes this? Share it
What Would You Like to Eat Today?